✕
At Studio J. Jih, architecture aligns with exploration and growth. In the words of principal J. Roc Jih, architecture is a place "to dissect value, to encounter the values of others, and to continually evolve one's own values." This readily occurs through collaboration, a notion that pervades all aspects of the firm's practice.
1
2
Memorial to the Victims of the 1871 Chinese Massacre (1 - 3)
Commemorating the overlooked 19th-century massacre of Chinese immigrants, this scheme is shortlisted for a competition sponsored by the Los Angeles Department of Cultural Affairs. A honed, cylindrical limestone vessel is carved out to reveal an interior void with 18 polished flutes—one for each victim. Images courtesy Studio J. Jih, click to enlarge.
3
Perhaps the clearest form of collaboration takes place among the members of Studio J. Jih working in its open-plan one-room office, replete with intricate models and housed on the third floor of a converted brick warehouse in Boston's South End arts district. Jih (they/them), 37, who founded the firm in 2017 after studying at the Harvard Graduate School of Design and serving as a Rotch Travelling Scholar, describes its culture as "horizontal and cooperative"; the team collectively devise the guiding concepts for projects, which then frequently switch hands to keep everyone engaged. To introduce additional perspectives into their design work, Jih likes to partner with other architects, often the San Francisco–based firm Figure (led by James Leng and Jennifer Ly) or Harvard GSD assistant professor Sean Canty (with whom Jih has teamed up under the "drag design identity" of Jih Sean). Likewise, the idea of collaboration extends to Jih's role as associate professor of practice at Massachusetts Institute of Technology, where their teaching focuses on the dialogue between form and material as well as the relation between bodies and space.

5
Fly Gallery (5, 6 & top of page)
By adapting a theatrical fly rigging system to a gallery setting, a grid of operable translucent scrims can descend and retract to shape spaces for performances and events. Designed for a nonprofit dedicated to supporting emerging artists, this project was built for under $50,000. Photo © James Leng (5), image courtesy Studio J. Jih (6)

6
Jih's pedagogical explorations of form and material influence the studio's output. Jih appears fond of the term choreography when discussing their work, and the description is apt, in that the studio's designs orchestrate movement, behavior, and interactions between the occupants and the architecture, in both the way the space is used and how it's understood. For example, in the Hairpin House, codesigned with Figure, a sculptural wood staircase adjusts in shape and dimension as it encounters constraints on its switchback journey through a narrow four-story rowhouse. In the Fly Gallery, rapidly reconfigurable partitions lower from the ceiling to create different spatial and lighting conditions for cultural events, from art shows to performance pieces. And in their shortlisted proposal for the Memorial to the Victims of the 1871 Chinese Massacre in Los Angeles, again designed in conjunction with Figure, Chinese concepts of Jing (scene) and Pen (frame) are merged in a seemingly timeless limestone vessel that houses a miniature garden, to be maintained by the community in an act that honors the past while forging new futures.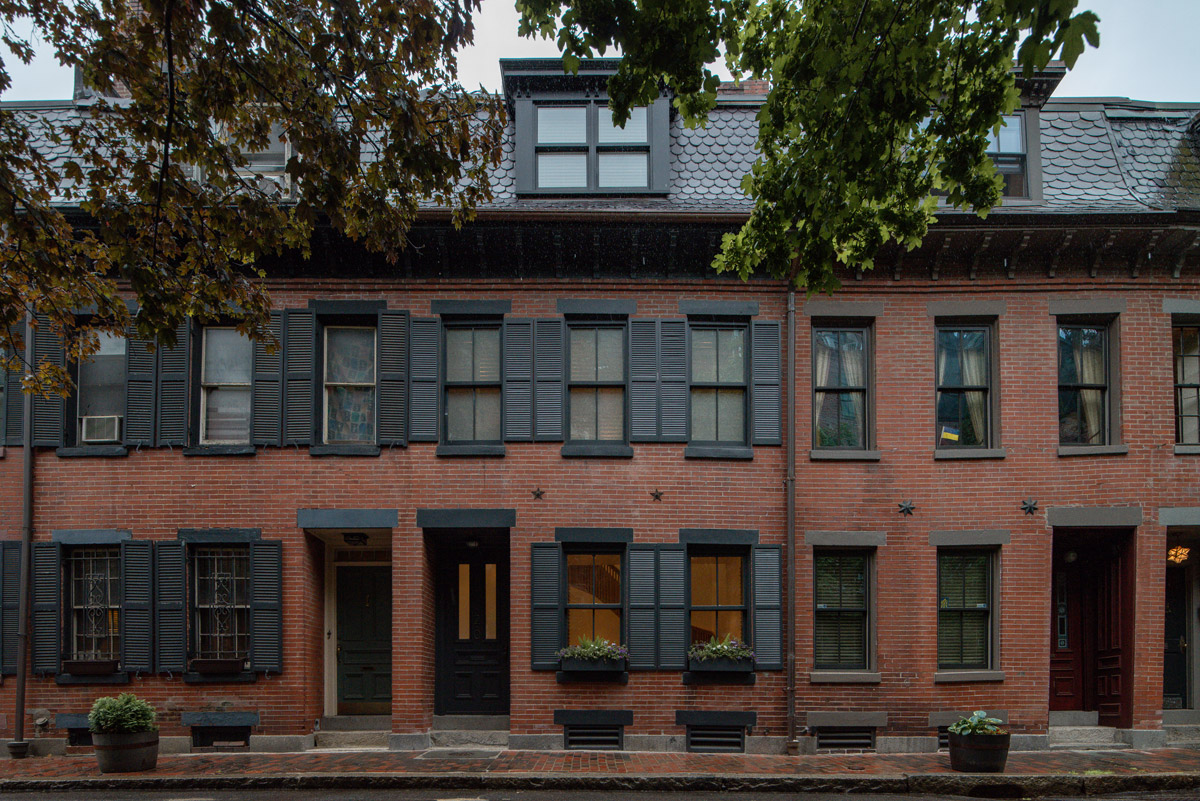 7
Hairpin House (7 - 14)
Located in Boston's South End, this 15-foot-wide four-story rowhouse was renovated by Studio J. Jih in collaboration with San Francisco–based Figure. A custom white oak staircase unspools and meanders upward through the house, constrained by rooms with fixed dimensions. Photos © James Leng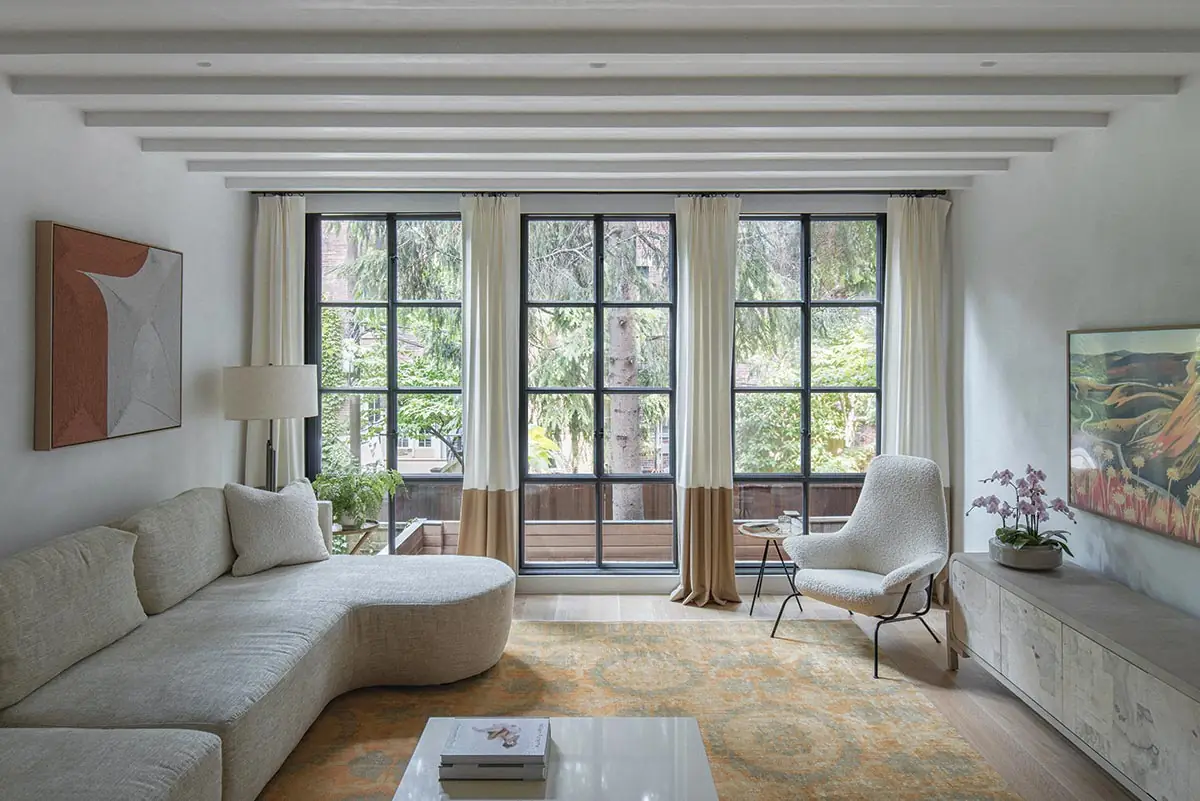 8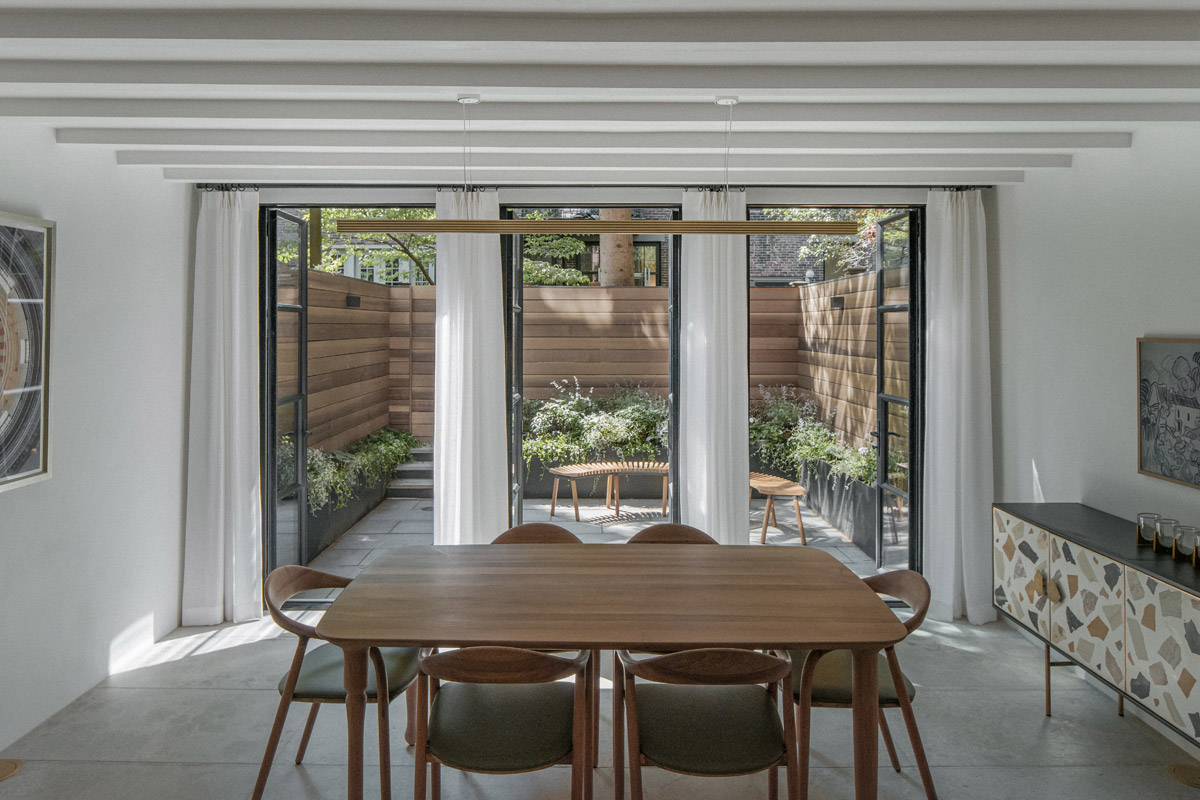 9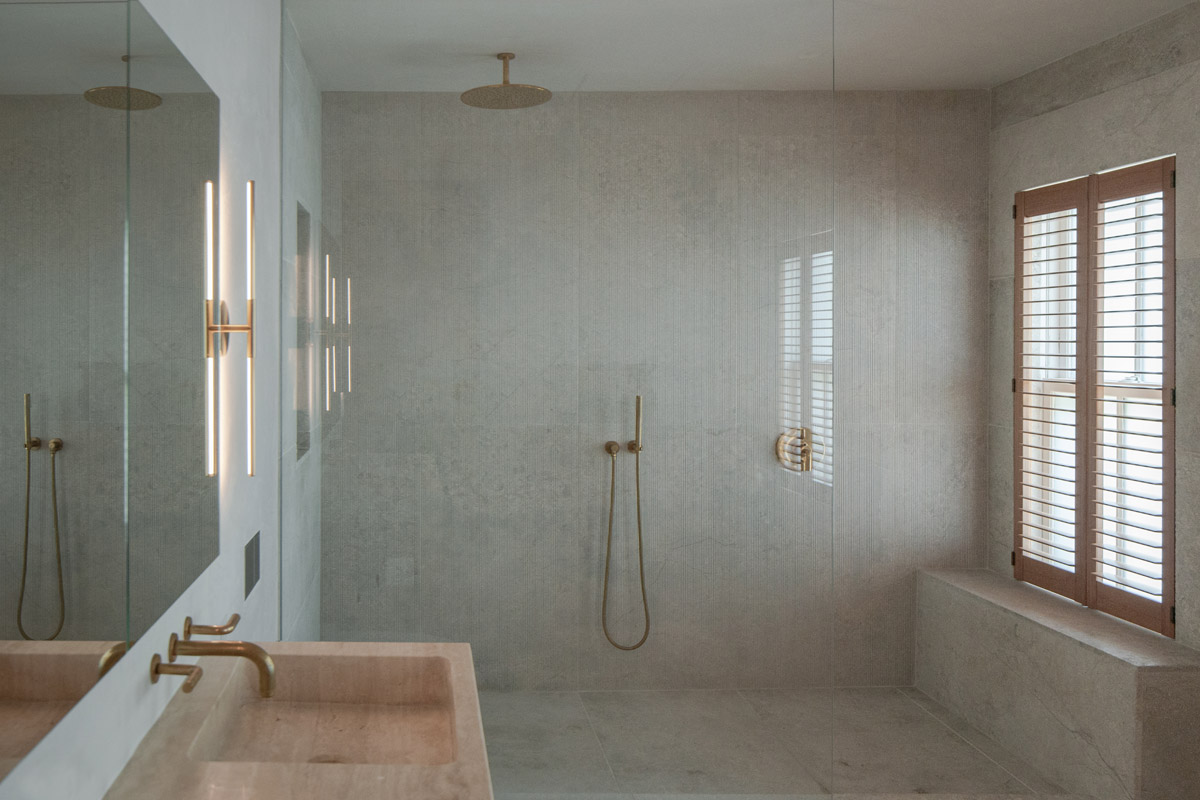 10
11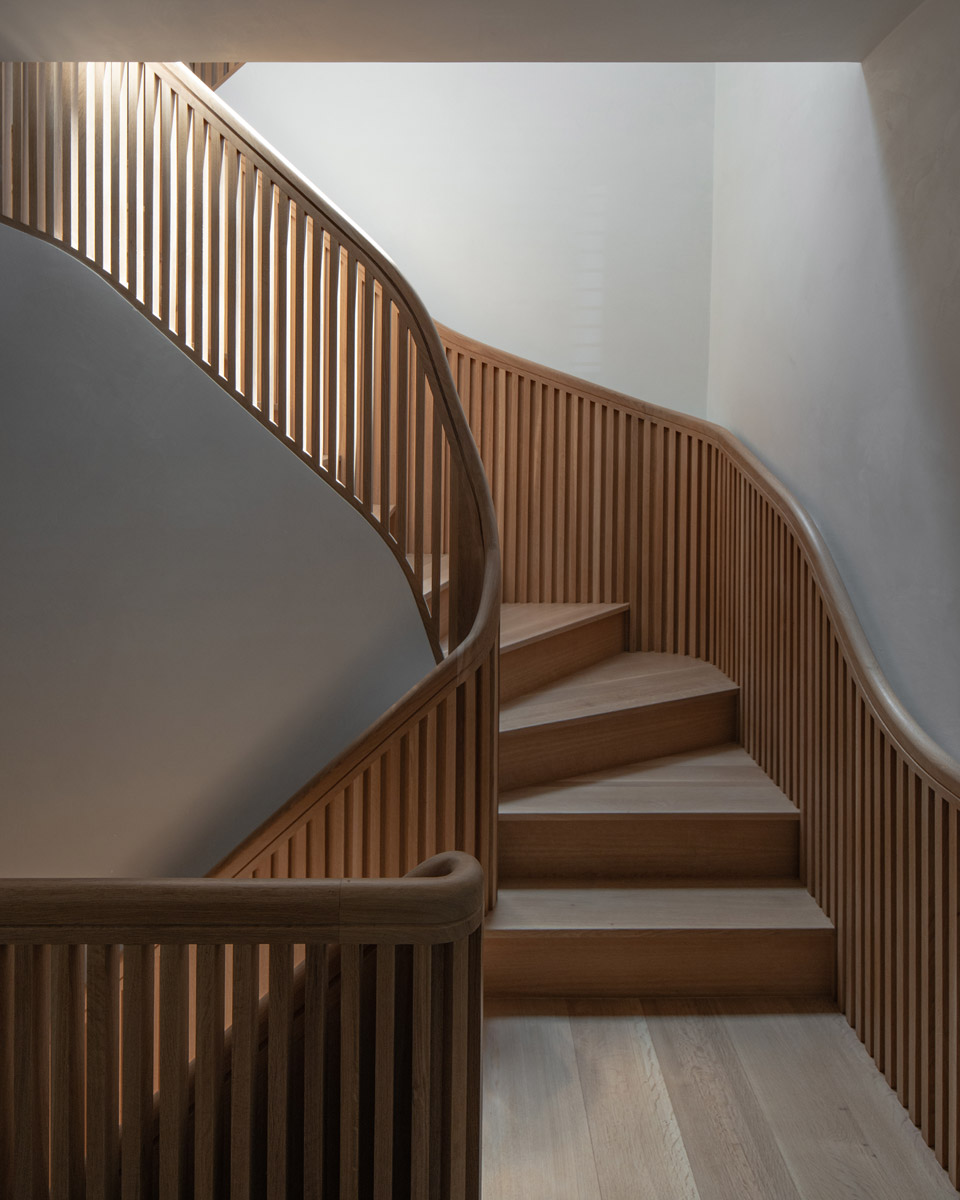 12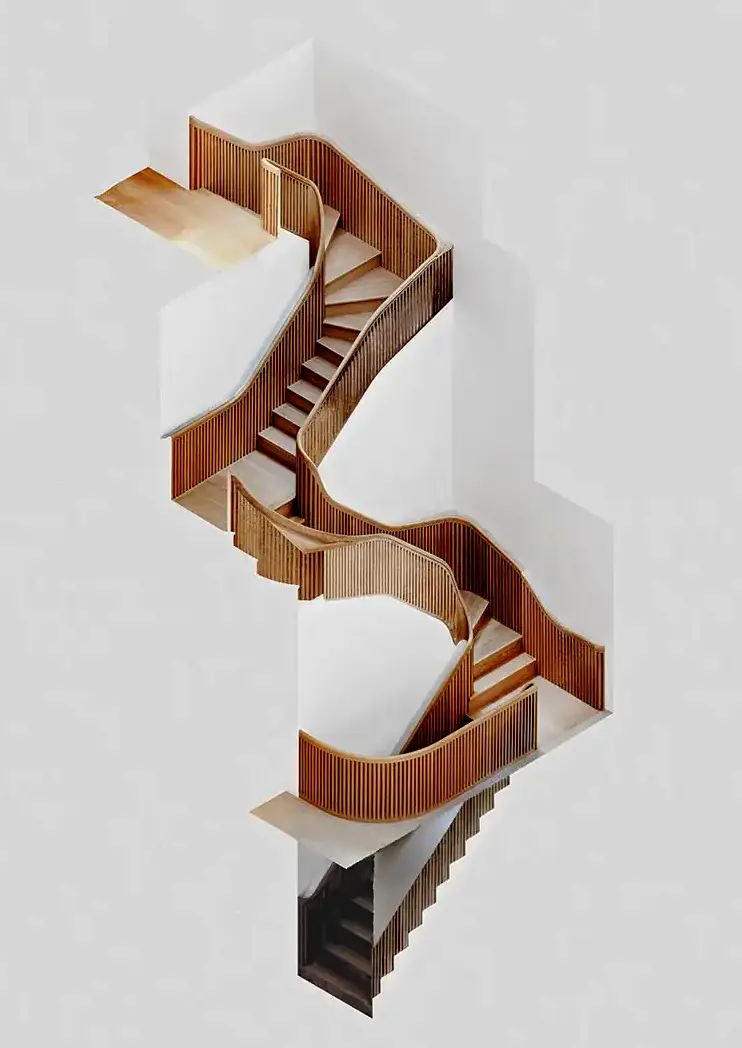 13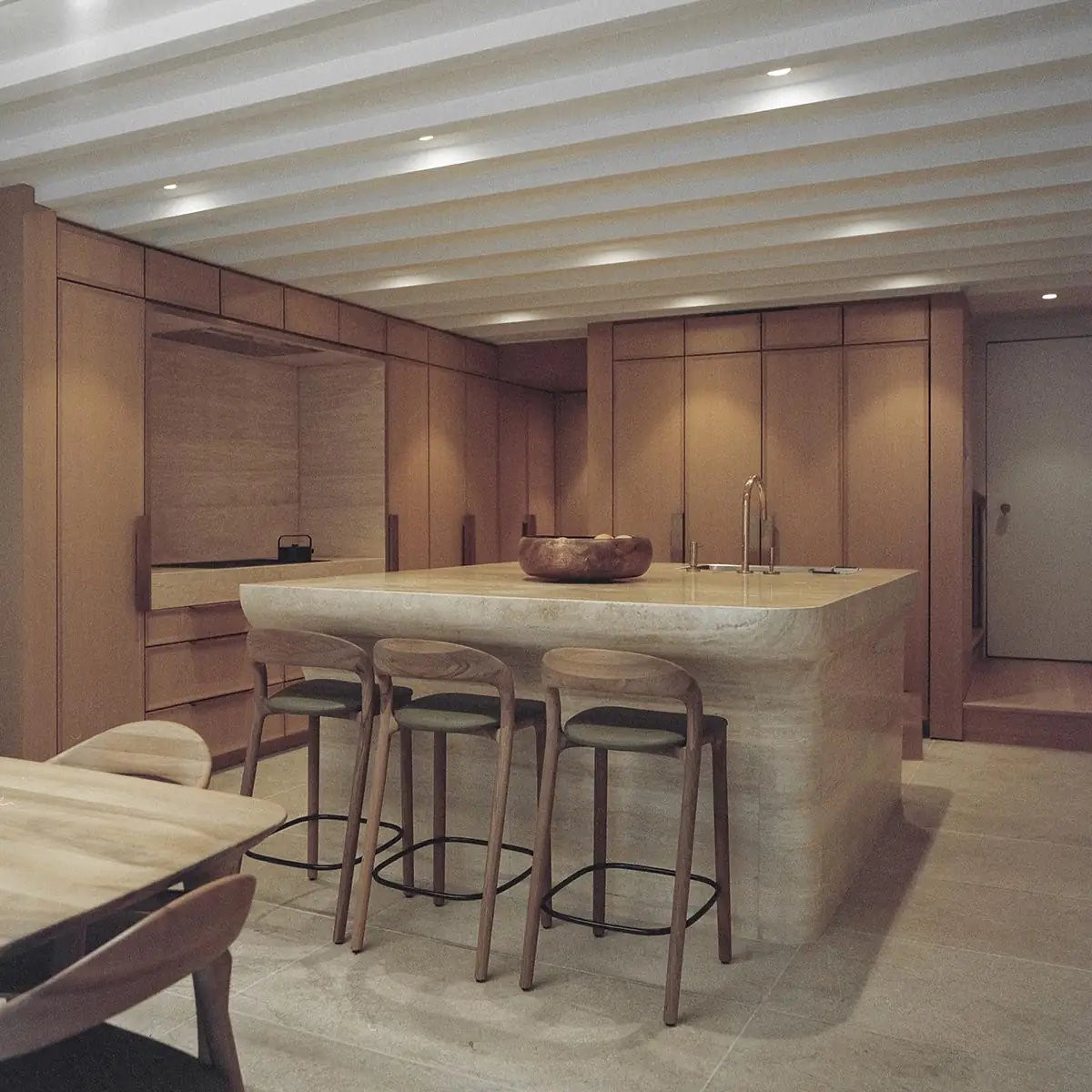 14
Looking forward, Studio J. Jih is excited about its future—in particular, a project in Myanmar that consists of two event spaces centered on an amphitheater, all surrounded by extant residential towers. Codesigned with Canty, this endeavor represents a jump in scale from Studio J. Jih's previous work. More exciting for Jih, though, is the chance to alter the typically solitary dynamic of solely residential tower complexes without changing the form of the complexes themselves. Rather, exploring concepts of visibility, transparency, and gathering, the designers intend to create a focal point for community growth.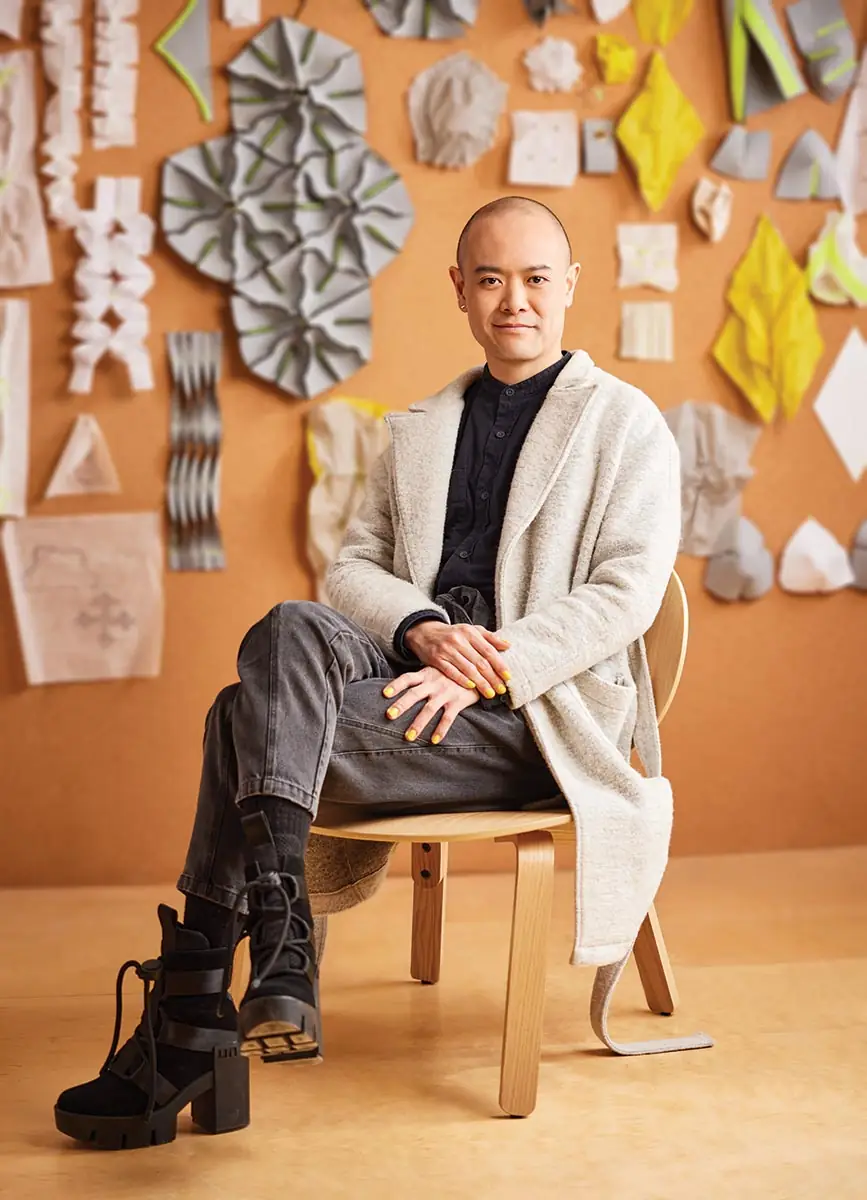 J. Roc Jih. Photo © Adam Karuth
FOUNDED: 2017
DESIGN STAFF: 3
PRINCIPAL: J. Roc Jih
EDUCATION: Harvard University Graduate School of Design, M.Arch., 2012; Brown University, B.A., 2008
WORK HISTORY: Höweler + Yoon, 2012–13; Ibañez Kim, 2012; IwamotoScott, 2011; Diller Scofidio + Renfro, 2010
KEY COMPLETED PROJECTS: Hairpin House, 2022; Oblique Figures, 2019; Fly Gallery, 2019 (all in Boston); Trinocular House, 2017, Stowe, VT
KEY CURRENT PROJECTS: Memorial to the Victims of the 1871 Chinese Massacre, L.A.; Periscope House, Boston; Roundabout House, Yangon, Myanmar